Company Overview
Procon Business Consultants is a firm of accountants and tax professionals with its main offices located in the Fancourt Office Park in Northriding Johannesburg.
We provide accounting services, taxation services and payroll services to small and medium sized businesses across Johannesburg and beyond.
We are currently servicing several clients across a variety of business sectors. Ranging from sole traders turning over a few thousand rands per year through to a larger enterprises in manufacturing, IT , Transport, Consulting & Education and Training whose turnovers are higher.
We deal with clients remotely across the rest of South Africa. We are one of the reliable accounting firms in Johannesburg. When you are looking for accountants in Johannesburg, Proconconsulting is your one stop shop.
Our Services
Our accountants work hard to provide you with complete, accurate and timeous financial reports so that you can make sound and responsible decisions. Our services include:
Meet the team
The Procon Team is made up of professionals who are registered with SAICA as AGA(SA)s or SAIPA as Professional Accountants (SA). Our team members are bound by the code of professional conduct of their respective accounting bodies. Such professional conduct requires us to ensure that we carry out our assignments with independence, objectivity and high levels of integrity.
Victor

Director

Terry

Consultant

Joy

Consultant

Tsepang Nare

Accountant
Problems We Solve
With our accounting team at your service, your financial well-being will be completely taken care of and you will be breezing through your financial tasks and decision-making activities.
Accounting Backlogs

Once you hand over your books to us, our quick and smart accountants will get your accounts updated and clear all your backlogs.

Registrations & Compliance

Let our team handle all your accounting registrations and government-mandated compliances including PAYE, VAT, SDL (Skills development levy), UIF, COIDA, etc.

Sars Audit & Appeals

Our efficient team can also handle all your SARS issues by drafting and submitting appropriate appeals or disputes.

Financial Statements

With our financial statements, you will find all the data you are looking for at a quick glance in a completely organized and understandable format.

Start-up Planning

We can also help you with the A-Z of start-up planning by assisting you with everything from getting your company registered to launch.

Common Business Problems

From helping you in drafting your annual budget at the start of the year to financial accounting and compliance during the year and finally year-end reporting, we can help you with all this and more in your business journey.
Why Choose Us
When you partner with Procon Consultants, you are choosing the financial health of your business by getting premium quality financial and accounting services at highly affordable prices.
Fixed and Competitive Fees
We are mindful of the fact that the cost of taking on our accounting services should not be greater than the benefit derived.
Furthermore, we understand that in business, knowing the total costs upfront is important before you commit to a product or service.
The fee we quote for our accounting services, payroll services or bookkeeping services is the fee that you will pay.
We always provide a fixed fee quote in advance of doing any work so that you know what you are paying.
We have come up with a fee policy that aligns the fees charged with the size and scope of the work involved. Online Accounts
We use the latest online accounting software and technology to prepare your books, to manage the statutory deadlines, and to give you complete and accurate financial reports. The use of technology in our processes enables us to work in real time with our clients on their accounting and tax matters.
Swift response time
We will deal promptly with all emails and/or phone calls. We also aim to have draft accounts available within the agreed upon time after all the information has been supplied to us.
Our Client Networks & Referals
Our network of clients and business persons is ever growing as we are meeting experts and leaders in different industries all the time.
We know the right people that can get the desired outcome, wether its funding, cash flow challenges, or assistance with complex technical accounting matters
Professionals like specialist consultants, registered auditors tax lawyers
We also encourage business referrals between our clients.
Request a Free Quote
Contact us now and get a quote for your business needs.
Our Approach
With every client, we select the appropriate method of working to ensure that their needs are completely fulfilled. Our approach towards this is like the following:
01

Analyze Requirement

02

Create Strategy

03

Execute

04

Performance Measurement and Optimisation

05

Obtain Feedback from the Client
Client Testimonials
All the clients that have worked with us only have good things to say about us. Find out what some of our recent clients think about their experience with us:
I contacted Proconconsulting with regards to company registrations. The companies were registered within a few days and I was kept informed of the status and progress along the way. Victor provided me with a personalized service, which made an already daunting experience of being a first time business owner so much easier. I am a happy client and I highly recommend Proconconsulting.

Director Tessa's Design Studio

When I initially started my journey as a small business owner, managing my finances felt like quite a daunting task. My decision to work with Victor was the best choice for my business. Not only was he able to professionally cater to my business' current needs, but I am confident that his accounting services will cater to the business' needs as it grows.

Director Director Muh & Mudh (Pty) Ltd

Quality work delivered in a timely manner?

A very insightful and a knowledgeable team offering a wholesome accounting product including tax and payroll?

Look no further for your accounting, tax and payroll services they are good at what they do.

Oscar Whacha Ca(sa) Ernst & young southampton uk
FAQs
If this is all getting confusing for you and you are looking for some clarity, take a look at our FAQs. If there are any more questions after this, feel free to contact us:
Once i register my company, do i need to go to SARS to register for CIT (Corporate income Tax)

No, a tax number is automatically allocated to every new company upon registration. You will receive an SMS from SARS containing your tax registration details.

When are my annual returns due?

Companies are required to file annual returns within 30 business days after the anniversary date of its incorporation.

How much tax will i pay on my new company

Companies in South Africa are currently taxed at 28% of the profit. However assessed losses from prior years will be taken into account in determining the tax liability for a particular year end. You will need a qualified accountant to help you prepare a Tax computation inorder to calculate exactly how much tax you will be paying.

Why should i prepare financial statements?

Besides mandatory compliance and the sourcing of funds, we at Procon believe that business owners should prepare their AFSs to aid themselves in their decision making processes.

What is the difference between balance sheet and income statement

An income statement measures the financial performance for a specific period, eg how much sales did you make, what were the total expenses? whereas a Balance Sheet shows your financial position at a specific date.

Why do i need internal controls

Having good internal controls in your business safe guards your assets and is good for your business. Internal controls are a set of systems, processes and procedures designed to mitigate the risk of financial loss due to fraud or error.
News and Articles
Find out more about the latest news, innovations and trends in the accounting industry and get a detailed understanding of the functioning of our industry.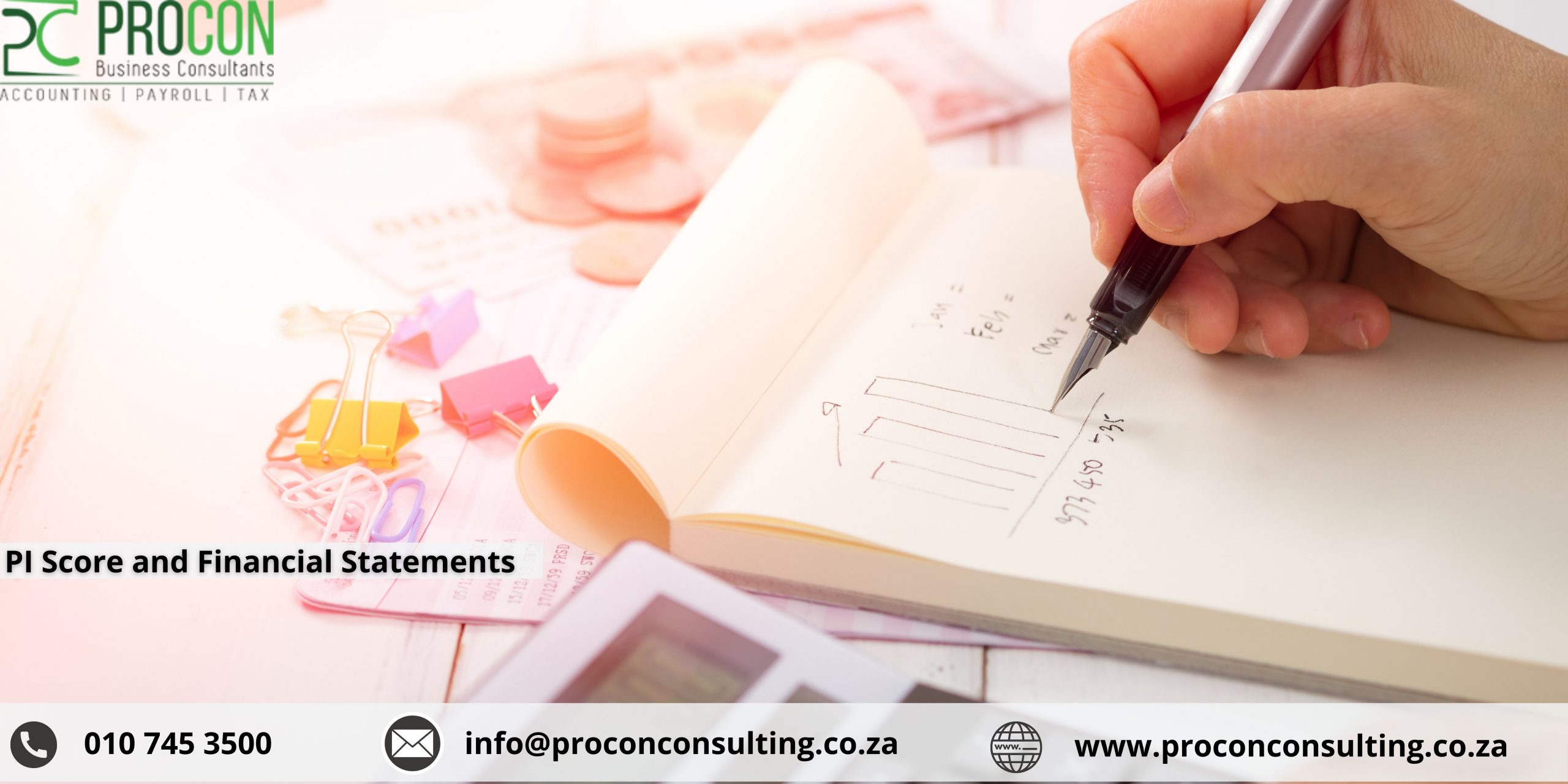 Partners We Work With
Since we have started Procon Consulting, we have become the go-to name for many of our partners. Some of our better-known partners include: